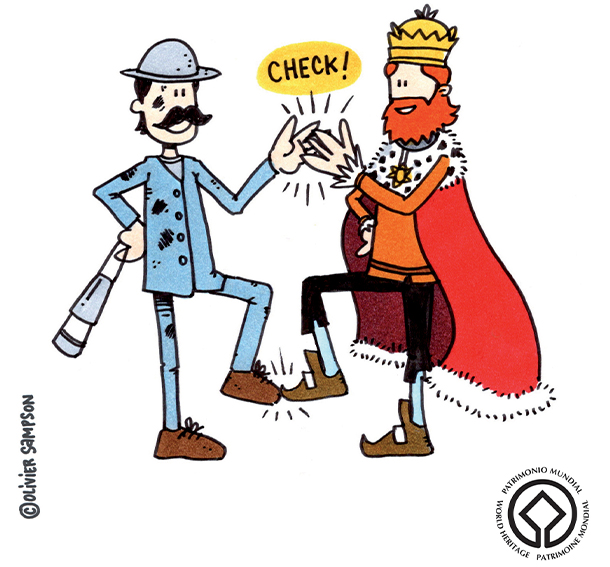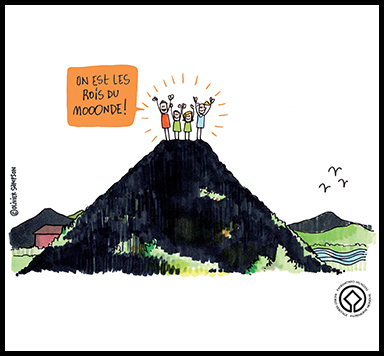 Nord-Pas de Calais Mining Basin World Heritage

Since 2012, the Nord-Pas de Calais Mining Basin has been counted among sites listed as UNESCO World Heritage, alongside wonders of this world such as the Pyramids in Egypt, the Great Wall of China and the Giant's Causeway in Northern Ireland. In France, it has now joined the 44 other remarkable sites listed including the historic centre of Carcassonne, the château de Versailles and Réunion island volcanoes.
The Mining Basin has been distinguished as a treasure for humankind, a « cultural landscape », combining « works of nature and humankind » in the terms of the World Heritage Convention. On a par with Guanabara Bay in Rio de Janeiro, Brazil, the Persian Garden in Iran and the Honghe Hani Rice Terraces.
Seven other French sites fall within this category: the Loire Valley, the Causses and Cévennes uplands, the Mont Perdu in the Pyrenees and the Saint-Émilion vineyards, the climates of the vineyards of Bourgogne and the hills, Santiago de Compostela, houses and cellars of Champagne and finally Taputapuātea.
NOS CHIFFRES CLEFS
À SAVOIR

PHOTOTHEQUE
À VOIR

Instagram and Facebook actu